Massage therapy for back pain with infrared massage devices is an effective treatment support method. However, if you don't know how to use it, it can be counterproductive. Learning how to operate massage equipment through reading manuals or consulting staff is an extremely important step. Explore the benefits of massage chairs and dedicated infrared back massage cushions with Gintell for the back.​
The use of infrared massage devices for the back
1.

Pain improvement
Massage chairs and infrared back massage cushions provide many uses for people with upper and lower back pain. One of them is applying relative force to the deep tissue areas where pain originates.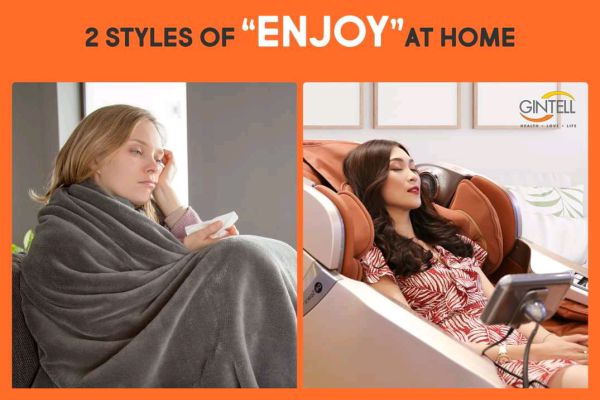 Improve your mood when using massage equipment.
When using the infrared massage device properly, the happy hormones in the body, such as dopamine, serotonin, and endorphin, will be stimulated and released. Not only does this provide natural pain relief, but it also improves one's mood. They may also feel less anxious about chronic back pain.
2.

Increase mobility
Pain in the back area can really make walking difficult. However, with the massage therapy of massage chairs and infrared back massage cushions, users can improve mobility.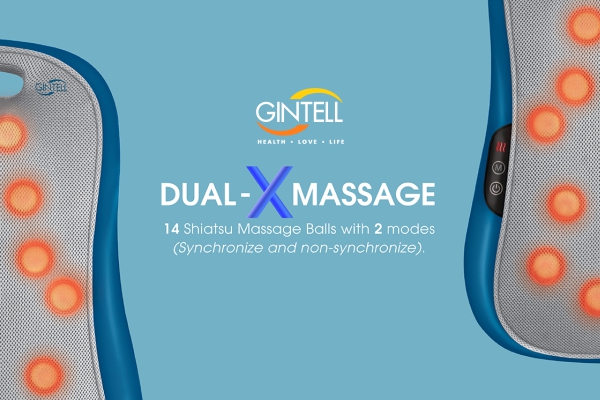 The back massage cushion has 14 acupressure rollers.
It's not uncommon to feel tight back muscles after a long day at work or an intense workout. Access to reflexology massage therapies integrated into massage chairs and infrared back massage cushions can ease tension and pain in the back area.
See more article: BACK MASSAGE CUSHION WITH MANY APPLICATIONS
Why do some people using massage equipment have back pain?
1. There is no restriction on how frequently you can use it during the day.
As recommended by health professionals, massage chairs and infrared back massage cushions should be used depending on the condition of each person on that day. If you feel too tired, you should let your body rest.
But if your purpose is to reduce stress, you should also note that using massage devices for 15-20 minutes each time, evenly distributed 1 to 2 times per day, should not be more. The abuse of massage equipment can cause muscle spasms and body aches.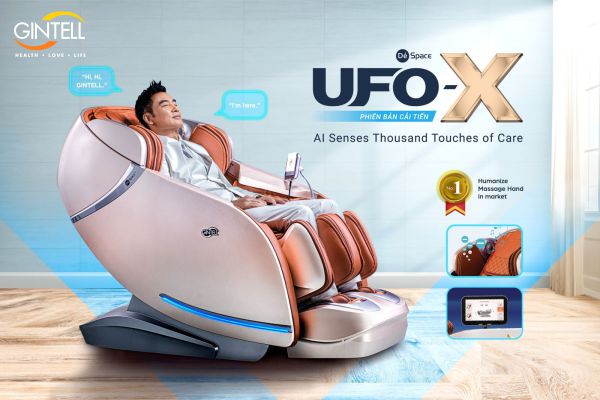 Allocate reasonable usage time.
2. You chose the wrong exercise.
Massage equipment is very widely classified to meet many different uses. In addition to the infrared thermal massage mode, users can find other specialized massage techniques such as shiatsu, acupressure, or muscle relaxation in massage chairs and infrared back massage cushions.
Based on the problem that you or your family is facing, choose an appropriate message mode. You should only choose a strong massage mode when your health condition is guaranteed. Otherwise, it is best to operate the device at a gentle intensity to relax the body.
3. Avoid purchasing high-end equipment.
Not every device has a clear origin. Users need to be wise in choosing for themselves quality products from well-known brands. Users can refer to Gintell's product lines of massage chairs and infrared back massage cushions.
Our massage devices are always guaranteed to have smooth materials, not giving a rough and uncomfortable feeling during the experience.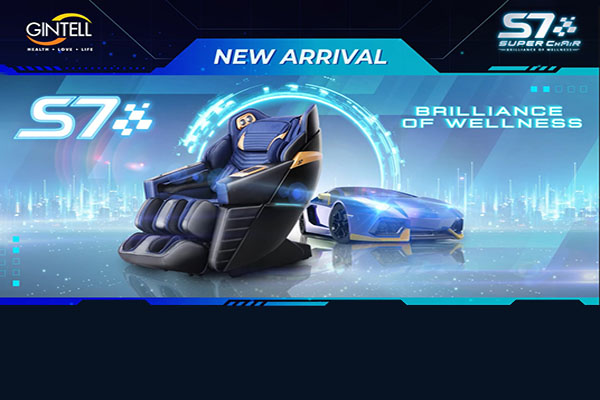 High-class massage chair line, meeting international standards of the Gintell Malaysia brand.
4. Subject to not recommended use
Massage equipment is only recommended for those who are in relative health and do not have many serious problems such as bruises, broken bones, high blood pressure or severe fever. If you are in the above subjects, absolutely do not use it because it may not be safe.
Summary
In general, today's high-end infrared massage chairs and back massage cushions are effective in improving back pain. It is important for users to understand the reason why back pain continues to recur and use the massage machine in a more reasonable way.
If you are looking for an affordable massage device, don't hesitate to visit Gintell's official website or get advice from our professional team for support.